The Reef of Bahia Damas
Bahia Damas is the somewhat protected bay on the east side of Isla Coiba, Panama. Its waters boast the second largest coral reef in the Eastern Pacific Ocean. At 135 hectares or 335 acres, it is one of the largest reefs in Central America.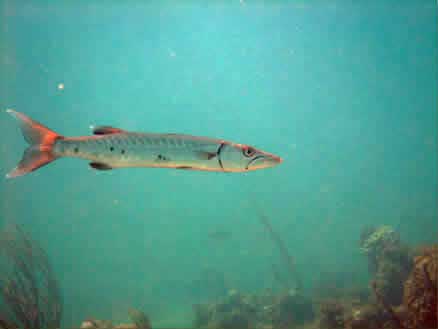 In addition to being home to a large coral community, the reef gives refuge to enormous schools of fish of all sizes. Sightings of large groups of manta rays, sharks, tuna, snapper and other fish are common as are a multitude of dolphin and whales species.
The reef is subject to a variety of natural influences including El Nino's warming effects and changing tides and ocean currents. This convergence of natural phenomenon make the Bahia Damas' reef a treasure not only for divers but also for researchers evaluating the effects of nature's intermingling forces.
The reef environment of the Bahia Damas is fragile. To protect this valuable resource, scuba diving should be arranged through the professional dive operations that service the park area. These operators can arrange the proper permits and have a vested interest in protecting the reefs that provide them and their clients such incredible adventures.