About Coiba National Park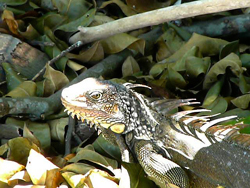 Photo Courtesy Fluid Adventures Panama
Located in the Gulf of Chiriquí, Coiba National Park is a marine reserve off Panama's Pacific coast. Coiba National Park (Nacional Parque Coiba) is comprised of a group of 38 islands including Coiba Island (Isla Coiba) and the waters surrounding them and covers 430,825 acres.
Identified by UNESCO as a World Heritage Site in 2005, Coiba National Park offers rich and well preserved natural resources.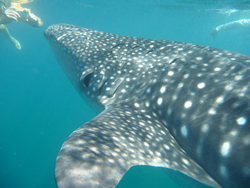 Photo Courtesy Fluid Adventures Panama
Because Isla Coiba served Panama as a penal colony, access to the island was very restricted. Almost by accident, 80% of the islands' natural resources have therefore survived untouched and flourished through limited human contact.
With its designations as a National Park, Isla Coiba, its surrounding waters and island neighbors have been given a greater degree of protection. While still subject to poaching, illegal logging and other trespasses, the Panamanian government has taken a large step in their preservation.
Access to Coiba National Park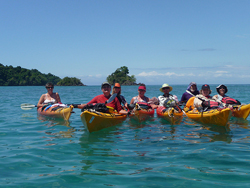 Photo Courtesy Fluid Adventures Panama
Coiba National Park is managed by the National Authority for the Environment (Autoridad Nacional del Ambiente, ANAM). The park is accessible only by permit from ANAM. A number of
tour operators
in Panama offer ecotours, fishing, and scuba diving trips to Coiba and can assist in obtaining appropriate permits.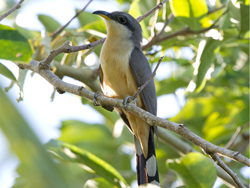 Photography by John McKean
The tour operators depart from several different places on the Panamanian coast.
Santa Catalina is the closest access point with about an hour and fifteen minute boat ride from Santa Catalina's beach to Isla Coiba.
Overnight on Isla Coiba
The only overnight facility available in the Coiba National Park is at the ANAM ranger station on Isla Coiba. The station offers several modest 2 room cabins with air conditioning. To Contact ANAM call (507) 998-0615, fax (507) 998-4387, or the National Park office (507) 998-4271.